http://twitter.com/#!/ZoomRadar/status/262734024705990656
Hurricane Sandy probably won't hit land until tomorrow evening, but according to Twitter users, some cities on the East Coast are already seeing flooding.
Va Flooding ~I'm sure there will be more pics flying Onlinetomorrow fb.me/1lFEQyVWj
— Evelyn Guzman (@GulfCrusade) October 29, 2012
Picture: Flooding in Norfolk,VA this evening via @martinmmc twitter.com/MartinMMC/stat… #Sandy
— Johnny Kelly (@stormchaser4850) October 29, 2012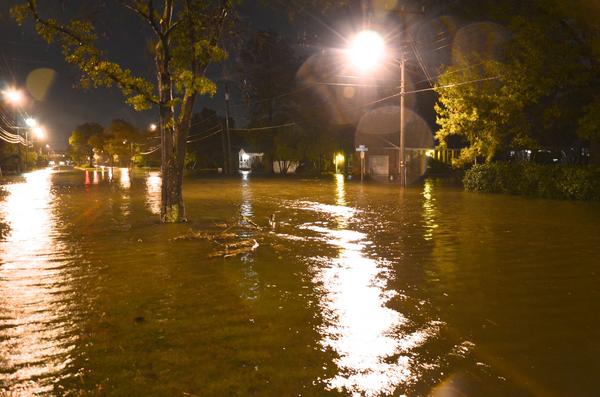 Photo: Flooding in parts of Old Dominion University in Norfolk, Virginia – @x_cleopatra dlvr.it/2P6jSm
— john muriango (@juanmuriango) October 29, 2012
Soundside flooding of my dock in our Brigands' Bay canal,photo by Virginia Pilot online. twitter.com/wm27936/status…
— William Morris (@wm27936) October 29, 2012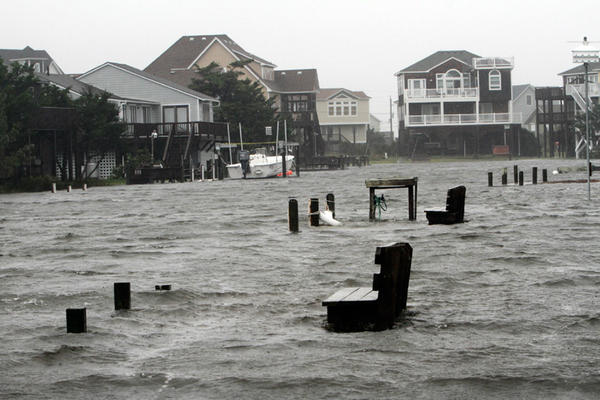 #Hoboken terminal. #Flooded Photo by my buddy Christian posted on Facebook. #Sandy #NJtwitpic.com/b8dg7f
— ginavergel (@ginavergel7) October 29, 2012
PHOTO: Flooding again in #Crestwood section of #Chesapeake #SandyWTKR twitter.com/ToddCorilloWTK…
— Todd Corillo (@ToddCorilloWTKR) October 29, 2012
I am speechless #pointpleasant NJ fb.me/1h1AkNFER
— Mike Masco (@MikeMasco) October 29, 2012
RT @katebilo: Waves coming over wall in Wildwood, NJ (Credit: Catherine Hennessey) RT @mikesnyder30: twitter.com/MikeSnyder30/s… #Sandy
— Hurricane Central (@twc_hurricane) October 29, 2012
Route 1 in Delaware closed between Dewey and Bethany Beach due to flooding. Photo courtesy: NBC10 Twitter follower twitter.com/NBCPhiladelphi…
— NBC10 Philadelphia (@NBCPhiladelphia) October 28, 2012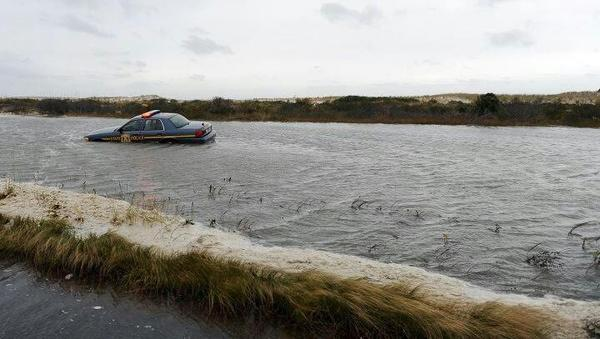 My hometown, Freeport New York , already flooding… Man stay warm fam.. Stay warm! fb.me/1KrmLmhz3
— grown & sexy cruise (@sexytrips) October 29, 2012
Editor's Note: Twitchy has not been able to verify the authenticity of these photos. It is possible that some of these photos were not taken today.
Read more: http://twitchy.com/2012/10/29/a-day-before-the-main-event-hurricane-sandy-flooding-has-already-begun-photos/